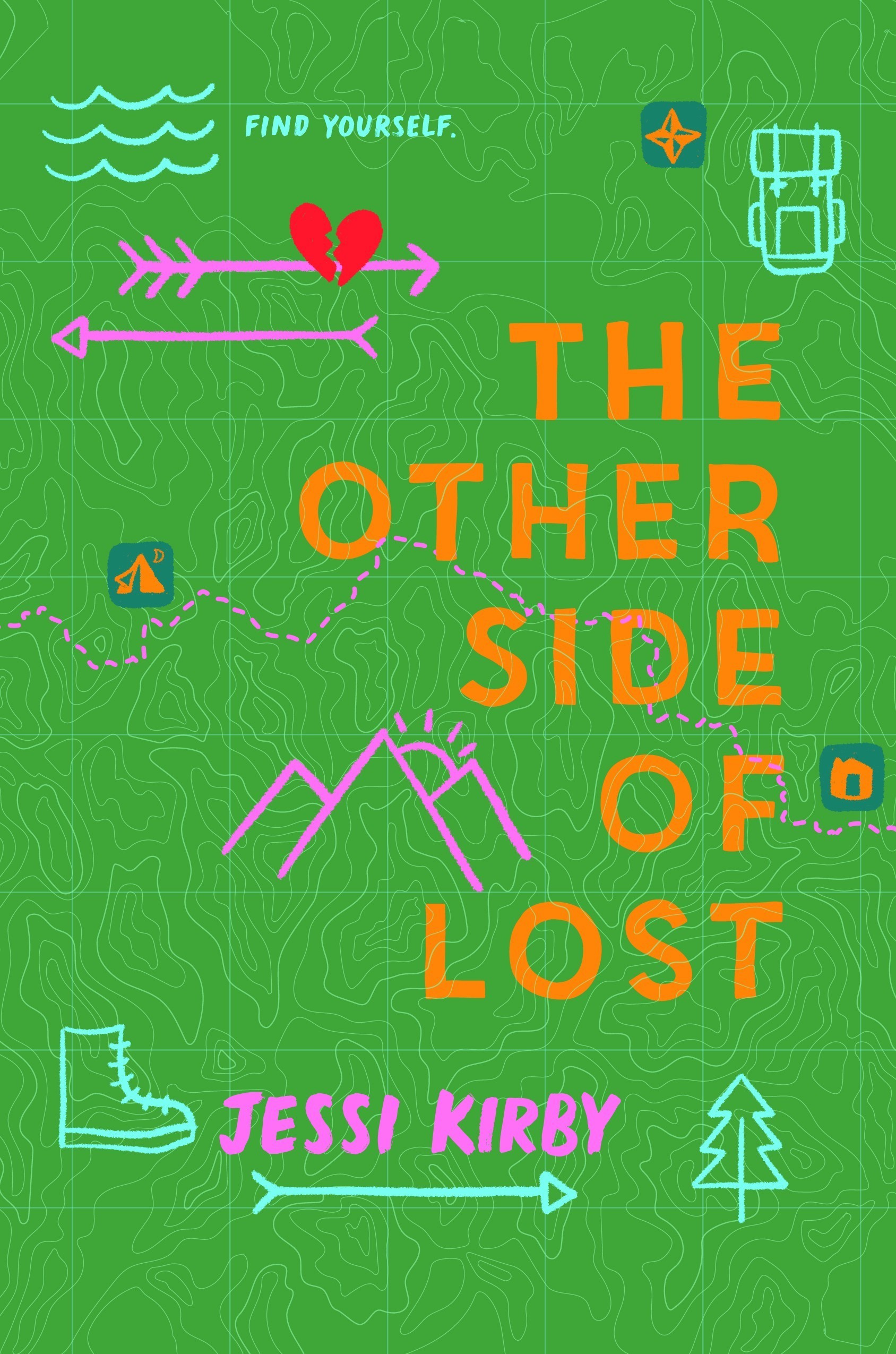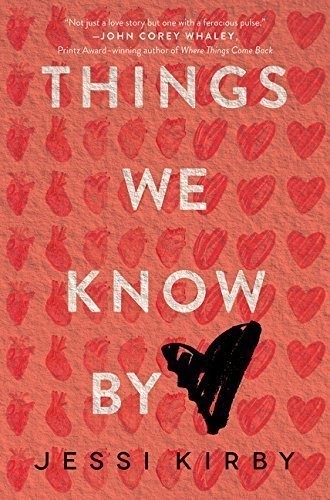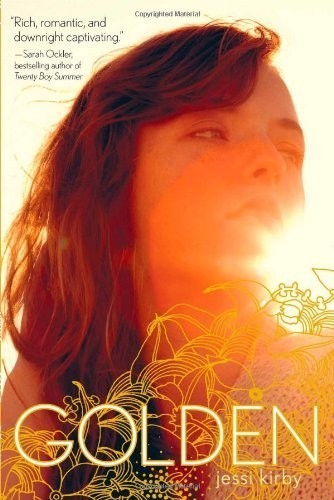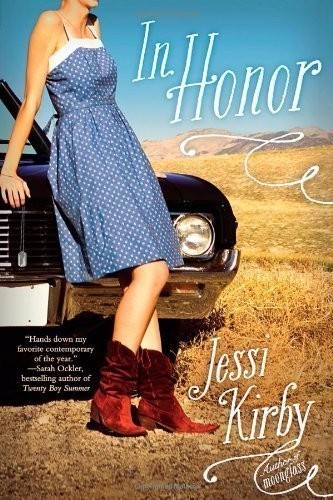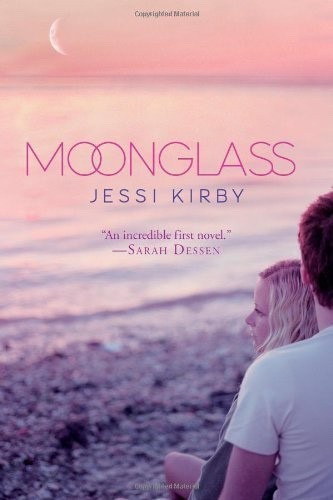 Girl Online meets Wild in this emotionally charged story of girl who takes to the wilderness to rediscover herself and escape the superficial persona she created on social media.
Mari Turner's life is perfect. That is, at least to her thousands of followers who have helped her become an internet starlet. But when she breaks down and posts a video confessing she's been living a lie—that she isn't the happy, in-love, inspirational online personality she's been trying so hard to portray—it goes viral and she receives major backlash. To get away from it all, she makes an impulsive decision: to hike the entire John Muir trail. Mari and her late cousin, Bri, were supposed to do it together, to celebrate their shared eighteenth birthday. But that was before Mari got so wrapped up in her online world that she shut anyone out who questioned its worth—like Bri.
With Bri's boots and trail diary, a heart full of regret, and a group of strangers that she meets along the way, Mari tries to navigate the difficult terrain of the hike. But the true challenge lies within, as she searches for the way back to the girl she fears may be too lost to find: herself.
"The Other Side of Lost left me absolutely breathless. An achingly real story of empowerment, friendship, and heartfelt transformation, this gem of a book will easily earn a place among teens' favorite summer reads."
-Sarah Ockler, author of The Summer of Chasing Mermaids
"Jessi Kirby's books just keep getting better and better, and The Secret History of Us is her best yet. It beautifully touches on all the most important things in life—love, family, friendship, memory, and bacon. I loved it."
-Morgan Matson, New York Times bestselling author of The Unexpected Everything
Olivia wakes up to realize she doesn't remember. Not just the accident—but anything from the last four years. Not high school. Not Matt, the guy who is apparently her boyfriend. Not the reason she and Jules are no longer friends. Nothing.
That's when it hits her—the accident may not have taken her life, but it took something just as vital: her memory. The harder she tires to remember things, the foggier everything gets, and figuring out who she is feels impossible when everyone keeps telling her who she was.
But then there's Walker. The guy who saved her. The one who broke her ribs pumping life back into her lungs. The hardened boy who keeps his distance despite Olivia's attempts to thank him.
With her feelings growing for Walker, tensions rising with Matt, and secrets she can't help but feel are being kept from her, Olivia must find her place in a life she doesn't even remember living.
"Above all else, Things We Know By Heart explores the possibility of finding human connection through tragic loss. Couple that with Kirby's gift for detail and writing relatable characters and you get a not just a love story, but one with a ferocious pulse."
-John Corey Whaley, Printz Award-winning author of Where Things Come Back
When Quinn Sullivan meets the recipient of her boyfriend's donated heart, the two form an unexpected connection.
After Quinn loses her boyfriend, Trent, in an accident their junior year, she reaches out to the recipients of his donated organs in hopes of picking up the pieces of her now-unrecognizable life. She hears back from some of them, but the person who received Trent's heart has remained silent. The essence of a person, she has always believed, is in the heart. If she finds Trent's, then maybe she can have peace once and for all.
Risking everything in order to finally lay her memories to rest, Quinn goes outside the system to track down nineteen-year-old Colton Thomas—a guy whose life has been forever changed by this priceless gift. But what starts as an accidental run-in quickly develops into more, sparking an undeniable attraction. She doesn't want to give in to it—especially since he has no idea how they're connected—but their time together has made Quinn feel alive again. No matter how hard she's falling for Colton, each beat of his heart reminds her of all she's lost…and all that remains at stake.
"This deliciously addictive story-within-a-story will keep you up way past you bedtime."
-Sonya Sones, author of What My Mother Doesn't Know and To Be Perfectly Honest
Seventeen-year-old Parker Frost has never taken the road less traveled. Valedictorian and quintessential good girl, she's about to graduate high school without ever having kissed her crush or broken the rules. So when fate drops a clue in her lap—one that might be the key to unraveling a town mystery—she decides to take a chance.
Julianna Farnetti and Shane Cruz are remembered as the golden couple of Summit Lakes High—perfect in every way, meant to be together forever. But Julianna's journal tells a different story—one of doubts about Shane and a forbidden romance with an older, artistic guy. These are the secrets that were swept away with her the night that Shane's jeep plunged into an icy river, leaving behind a grieving town and no bodies to bury
Reading Julianna's journal gives Parker the courage to start to really live—and it also gives her reasons to question what really happened the night of the accident. Armed with clues from the past, Parker enlists the help of her best friend, Kat, and Trevor, her longtime crush, to track down some leads. The mystery ends up taking Parker places that she never could have imagined. And she soon finds that taking the road less traveled makes all the difference.
A devastating loss leads to an unexpected road trip in what Sarah Ockler calls a "beautiful, engaging journey with heart, humor, and just a pinch of Texas sass."
Honor receives her brother's last letter from Iraq three days after learning that he died, and opens it the day his fellow Marines lay the flag over his casket. Its contents are a complete shock: concert tickets to see Kyra Kelly, her favorite pop star and Finn's celebrity crush. In his letter, he jokingly charged Honor with the task of telling Kyra Kelly that he was in love with her.

Grief-stricken and determined to grant Finn's last request, she rushes to leave immediately. But she only gets as far as the driveway before running into Rusty, Finn's best friend since third grade and his polar opposite. She hasn't seen him in ages, thanks to a falling out between the two guys, but Rusty is much the same as Honor remembers him: arrogant, stubborn . . . and ruggedly good-looking. Neither one is what the other would ever look for in a road trip partner, but the two of them set off together, on a voyage that makes sense only because it doesn't. Along the way, they find small and sometimes surprising ways to ease their shared loss and honor Finn--but when shocking truths are revealed at the end of the road, will either of them be able to cope with the consequences?
Sarah Dessen says this "incredible first novel" is "fresh and wise, all at once."
I read once that water is a symbol for emotions. And for a while now, I've thought maybe my mother drowned in both.
Anna's life is upended when her father accepts a job transfer the summer before her junior year. It's bad enough that she has to leave her friends and her life behind, but her dad is moving them to the beach where her parents first met and fell in love--a place awash in memories that Anna would just as soon leave under the surface.
While life on the beach is pretty great, with ocean views and one adorable lifeguard in particular, there are also family secrets that were buried along the shore years ago. And the ebb and flow of the ocean's tide means that nothing--not the sea glass that she collects on the sand and not the truths behind Anna's mother's death--stays buried forever.